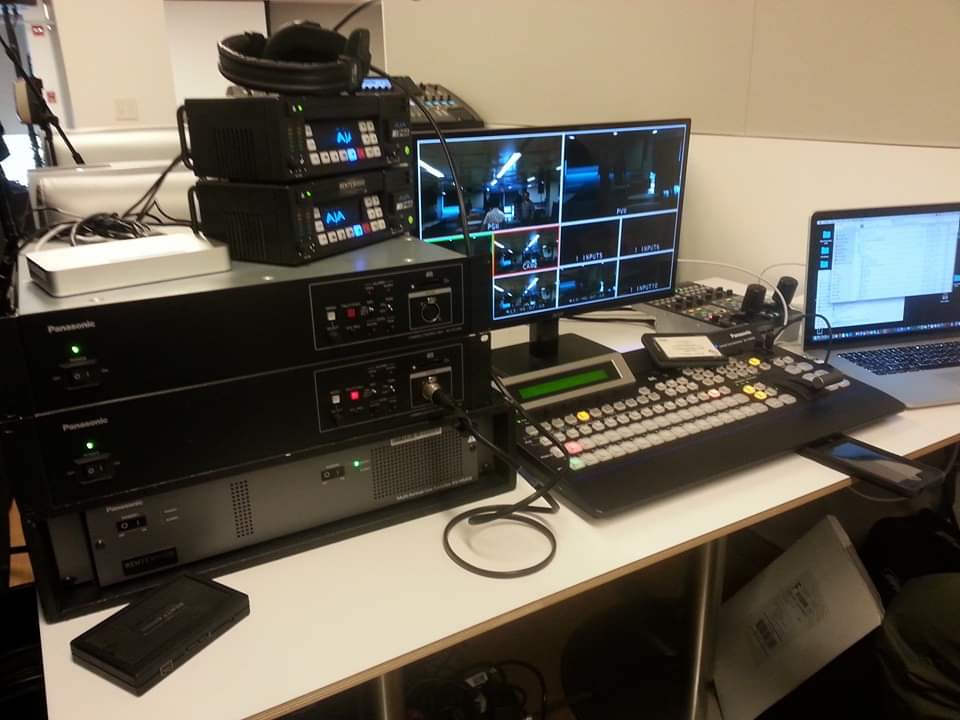 Live web streaming is quickly becoming the standard for content delivery – don't let your organization be left behind! We can accommodate all popular streaming services for web stream production.
Any live onsite event
Live stream to any service of your choice
Music concerts
Corporate meetings and events
Global town hall meetings
Sales meetings
House of worship services
Secure
Don't have a YouTube channel? Don't worry. We can use one of our secure servers and we even offer an option for pay per view style ordering as a way to monetize a web stream.
Professional
We have industry standard crews with the right gear to assure that your streaming project is a success. We can troubleshoot on-site and use industry standard streaming formats with high security encryption. Our crews will monitor audio and video for webcasting and On-Demand streaming video links. We also support any onsite switching for multi-camera feeds.
Virtual
Web streaming is a great way to initiate a sales meeting without leaving the comfort of your office. We can even support interactive virtual demos to help sell your product as if your clients were in the room with you. We always provide a professional level of service to deliver your project, no matter how big or how small!
Connected
Do you need to run a live town hall or connect presenters from multiple locations? We can provide a live production switcher to stream and record from multiple sources. We can stream on many RTMP compatible services including IBM, Ustream, YouTube Live, and Zoom. With multiple HDMI and SDI switchable inputs, you can be sure your event will be a success.