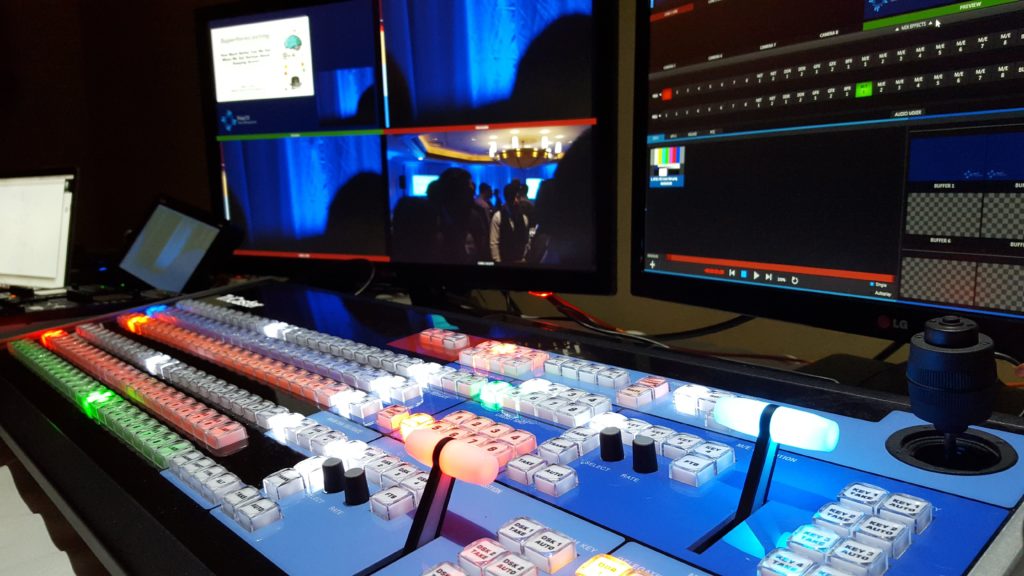 We do all the work so you don't have to.
We provide end-to-end production capabilities and a seasoned team of engineers to expertly deliver an exceptional live event production experience.
If you want to ensure your corporate meeting video production is a success, then using an event management services team is a great idea. Our highly skilled team specializes in the following areas:
Expert AV Technicians
Projectionists
Lighting Specialists
Staging Specialists
Audio Design Specialists
It's important to not only have quality broadcast production services but also the proper gear to ensure a successful production. Our team uses the following industry-standard equipment to ensure exceptional audio and visual experiences:
Cameras
Switchers
Projectors
Lighting
Audio
Our video engineers are reliable and professional, ready to meet your event presentation needs including special effect visuals and expertise in delivering business messages.